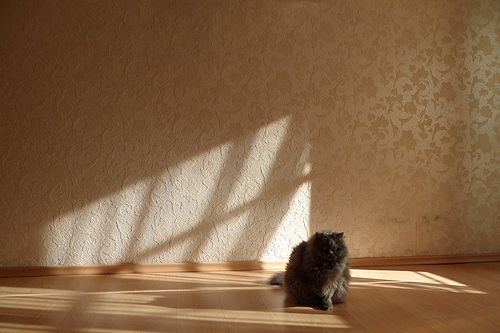 oh wow! look who is here~~~~~ don't worry, you don't even have to clap or anything, i am used to that -_-
As much as you enjoyed your time without me, as much you can enjoy it more, cause this entry is useless. No, but seriously, the only point for this entry is because i thought that this journal shouldn't be this dead. Or should be? nah~ i need at least something to do, so livejournal is a good time waster for me~ I didn't really update cause i was really busy~ you know, phone ringing the whole day and me running from a meeting to a meeting. Not really. Thou i really was busy. And lazy. And lazy. Lazy. Oh and let me mention
lazy
if you didn't get it the first time.
Anyways~ came back home over the weekend. I was here two weeks before also and i really didn't expect that 20 years of your life can change just in one step. Literally one step through the door. The word "
empty
" never literally meant so much as it does now. I will explain it when i finally fall into a depression. But all is good when you go out shopping thou~~~~~~~~ and basically that is the only reason of this post.
no, but really, here i will post only some things that i bought recently. i don't even care, i needed to post something. and since my life is pretty boring that is all i can do. That is why i am going to pretend i am a famous make-up guru who writes reviews to products. I know i am awesome, try to be me~ Oh, but before i start off, let me show you my awesome nails that i had recently~! I know ombre is already so summer-late, but hej! fashion is not how it looks, but how it feels (quote made up by me a second ago. You can quote me for the rest of your lives now)





Ok, but now really onto shopping. Since i am in a shitty mood right now and i am unhappy with everything around me i am going to post how unhappy i am about everything.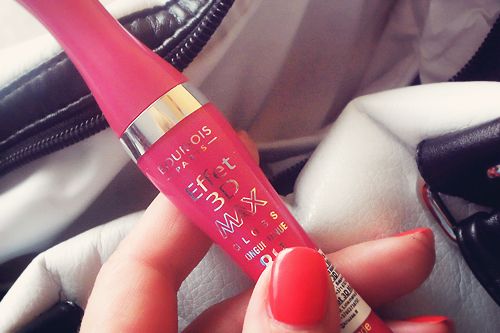 Lip gloss by Bourjois. This was my first time trying a Bourjois lip gloss and i must say, i expected a lot more for a price of ~14 euros. You can buy a Lumene lip gloss for like... triple times cheaper and it will last longer and have a more 3D effect. It is not that it is bad, it is all shinee shinee (get it? oh god i am hilarious) and feels sooooooo nice on your lips, but the price is a bit too much. Yes, for me this is a big thing! My lip gloss must satisfy all my needs, ok? Do you know that lipstick is the only thing you can never photoshop on?? That pisses me off so much, that is why, girls: always put on lip gloss. You never know if you are getting photographed ;D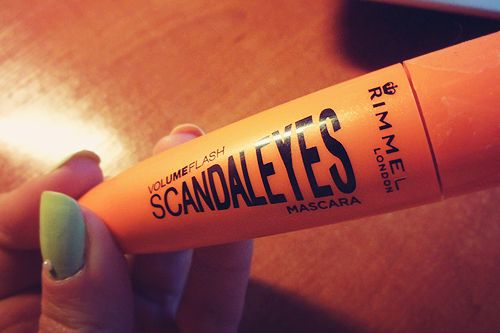 Mascara from RIMMEL. The only reason why i love RIMMEL is because they always write "London" and put the Union Jack on basically every product. Union Jack makes me forgive the shitty quality even. That is how much i am obsessed with the Union Jack. Thou about the quality: an advice from a person whose collection of polishes exceeds one hundred in numbers - don't buy RIMMEL's nail polishes. I would forgive it if the prices for nail polishes would be cheap, but they are like... 5 euros a bottle. Add one euro and buy a Sally Hansen nail polish and be blown away by the flawfreeness in every bottle! But RIMMEL's are blah~ compared to the price.
But about the mascara finally 8D I read good reviews about particularly this mascara and i must say, it really is good! Sorry i don't have a photo of how it looks on my lashes, but i am really really really really really really really satisfied with it~~~! Especially compared to the latest mascara from MaXfactor. Expensive and shitty. RIMMEL's SCANDALEYES owns it on so many levels! Makes my hope in RIMMEL's quality restore!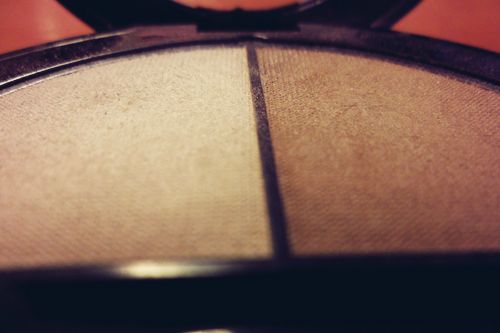 GOSH's MATT DUO EYE SHADOW 002 MELTING PALE. ufff~ took me some time to re-write it from the eye shadow. Overall i am always pleased with GOSH. German quality, for heaven's sake. Thou pale is sure pale. But feels so nice on eyes and actually does stay quite long~!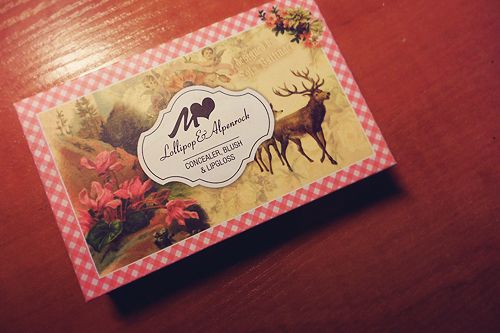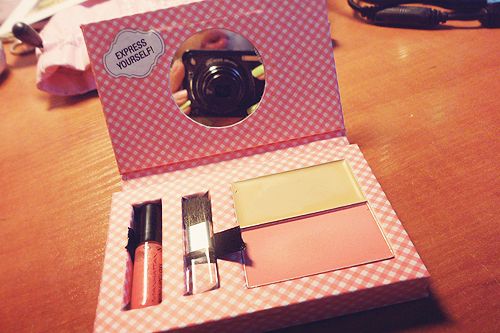 I saw it and went all SIFIAHFHAFHAHFOIHAFHAIUFHAHFOAFAOFHAFO I WANT IT I DON'T CARE IT HAS TO BE MINE~~~~! Cause you know... it is cute -_- So yeah~ This is from MANHATTAN's newest collaboration with Lola Paltinger: Lollipop & Alpenrock BREZEL BABE. It is a make-up kit made of a concealer, blush and a mini lip gloss. Thou... it is really just a pretty box. But hej, it is limited edition!


That's it for the cosmetics. I am happy my little haul was sure little. Thou why did i spent so much money on it if it was little T__T but oh well, we finally came to my best buys of the weekend!! dududududuudduudud DUUUUUUUU~~~!


1.
This pretty, adorable, kawaii level: infinity, cute, i-don't-know-but-it-is-something-gramps-s
uho-would-wear sweater!! Isn't it just soooooooo cute???? you can all cry unicorn tears cause this is so cuuuuuute~~~~~!!! i can't with it i loooove it so much!!! this was love at first sight!!! and some people say love at first sight doesn't exist. pfffff those people don't know where to shop -_-
duudduudududududududud DUUUUUUUU (it is me immitating drum sounds, duh~)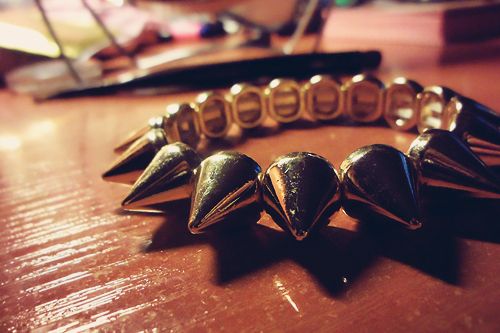 2.
SPIKES BRACELET!!! HOLY MOTHER OF FISH I HAVE BEEN LOOKING FOR THIS BABY FOR SOOOOOOO LOOOONG!!! NOW WE ARE FINALLY REUNITED!!! studs and spikes are so freaking in right now that i can't handle it i have been on the haunt for a spiky bracelet since fooooreverrr~~~~~ now to only find a spikes necklace and a headband -_- it is mission impossible if you live in Lithuania. This bracelet was already hard to find! but omg this baby is so beautiful i can't somebody hold me all my feels T__________________T

And this concludes our entry. I hope you have wasted your time reading all this. Heck, even i don't want to read it all again. What? My time is precious, i don't want to waste it on this shit. Idk i will give you a virtual cookie if you really read all of this. Hej, don't forget that i am still awesome~




BONUS TIME!!



did you really thought i would leave without saying good night to my dearies?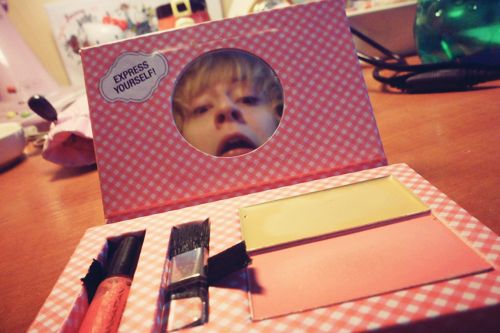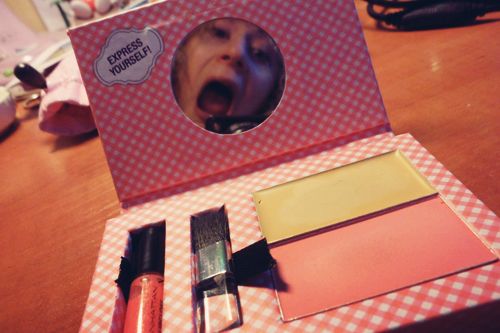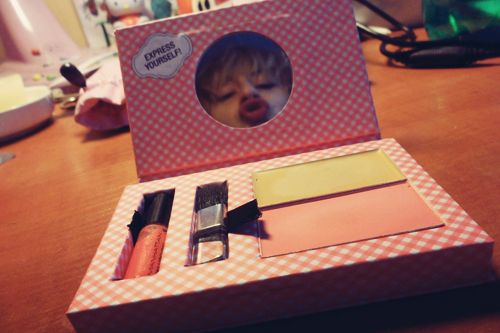 I VERY LOVE U TOO!
Current Mood:
blah
Current Music: ga in - tinkerbell